I am trying to get my 1992 12 valve Alfa 164 QV back on the road after being stood for some 10 years + reg K334PLX
When trying to start it a few years ago it had decided it would not run.
We traced the fault to the fuel pump assembly which was working but all the hoses that sit in the tank had perished.
I removed the pump assembly and it was unfortunately thrown away. (I am sure I could have fixed the original but that bird has flown)
Having done extensive research and not even having a picture of the original pump assembly I am really struggling to overcome this first hurdle on the road to breathing new life into the car.
Can anyone supply me with this part or help to find one, I would be eternally grateful.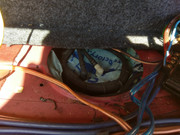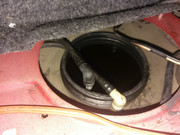 I spent a fortune on this car when I was using it including a full engine rebuild done at Benalfa in Bath.
The heads were reworked at John Wilcox competition engines
The Engine was fully balanced
I had a set of Autodelta fast road cams and also the Autodelta chip remap.
I also had the gearbox changed from a 5 speed to 6 speed off a later alfa. (was a lot of work due to the 5 speed being rods and the 6 speed using cables)
A ton of other work I do not remember